Kényeztesse testét és éljen át harmónikus perceket
Because of the COVID-19 situation the wellness is out of operation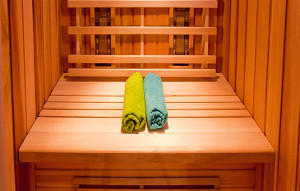 Jacuzzi
Refreshing in the morning, soothing in the evening! If you cannot deal with your daily fatigue and stress, spending 25-30 minutes in the jacuzzi is a sure solution to your problems. Hydromassage with the right mixture of water and air creates a massaging jet of water, which speeds up blood circulation, increases the supply of oxygen to the cells, relaxes the muscles, stimulates endorphin (happiness hormone) production, which is the body's natural painkiller.
INFRARED SAUNA
During a 30-minute infrared sauna session our body can lose 600-800 calories without any exercise. It helps our body to get rid of toxins, it has an effective vascular regenerating effect. You can experience this detoxifying effect by sitting in the sauna for 10-15 minutes and then refreshing your blood circulation with a cold shower. In the Infra sauna, the 40-60 ° C infrared beam reaches under the skin surface and strengthens the immune system.
FINNISH SZAUNA
The sauna helps to get rid of toxins, has an effective immune-boosting and vascular regenerating effect. It also has a good effect on the heart and blood circulation.
Because of the COVID-19 situation the wellness is out of operation
In addition, in our Wellness department you can also find a gym / fitness room and a Solarium.